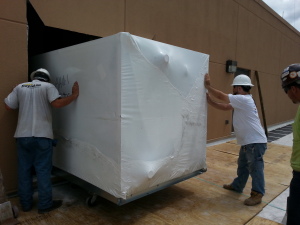 Preconstruction Services
RoyalAire provides a variety of schematic budgeting and estimating, as well as the traditional hard bid scenarios. We provide assistance with equipment pre-purchases, scheduling input, value engineering, and design-assist services.
X
Production
Our production staff utilizes Procore software to organize and track project details. We can fully detail the project and offer coordination drawings, as well as BIM capabilities based on the project needs. The projects are reviewed with our project managers and our tradesman are staffed according to the individual project needs. We self-perform equipment installation, sanitary, storm, domestic water service, process, gas, and medical gas systems, selective plumbing demolition, and certification.
X
We have successfully provided prime contract services for mechanical intensive projects.
X
Startup & Commissioning
Once a project is complete, we utilize our trained technicians to startup equipment and log commission whole systems to ensure operation and maintain a record on file.
X
Warranty Service
For the contracted period the warranty service is handled by our Service Department and their trained and certified technicians on a 24/7/365 basis.

X
X
X
X
---